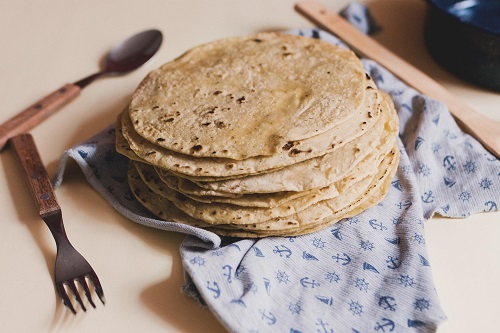 If you've been searching for a delicious new take on brunch, try a breakfast taco bar. Perfect for both small and large gatherings, breakfast tacos are budget-friendly and quick to make. Plus, you can give your guests the freedom to build their own tacos with their choice of toppings.
Here is a short guide to making your breakfast taco dreams a reality:
Breakfast taco bar ingredients & How to get them started
The main ingredients for breakfast tacos are the same ingredients you're likely to find at breakfast: eggs, potatoes and bacon or sausage. Choose either flour or corn tortillas for your tacos and prepare the potatoes - diced small - with paprika, salt and black pepper. Scramble the eggs (enough to use one per taco) and cook in a skillet over medium-high heat.
Chop up the bacon or sausage and fry it up quickly, mixing with the eggs and potatoes if you wish. Otherwise, keep each separate to allow everyone their own preferred ratio.
For breakfast taco toppings, prepare shredded cheddar cheese, diced tomatoes, onions, cilantro, jalapeños, sliced avocado and fresh salsa.
How to build a breakfast taco
While it's a good idea to encourage creativity with your breakfast tacos, it helps to stick to the same basic structure when building them. Most experts recommend scrambled eggs and potatoes first, followed by meats and other toppings. Finish them off with salsa or sour cream and serve immediately.
What to serve with breakfast tacos
For side dishes, you can include savory refried beans and seasoned rice sprinkled with cotija cheese. Otherwise, gather multiple choices of hot sauce, salsa and extra toppings to aid culinary creativity. For a sweet companion to your tacos, fresh berries and melon slices make excellent breakfast choices.
Breakfast tacos are a fun and delicious twist on brunch, and make a perfect collaborative meal for entertaining. When making your own breakfast taco bar, remember these tips for a truly memorable meal.